Waste Management in Post COVID 19 Scenario in South Asian Countries
---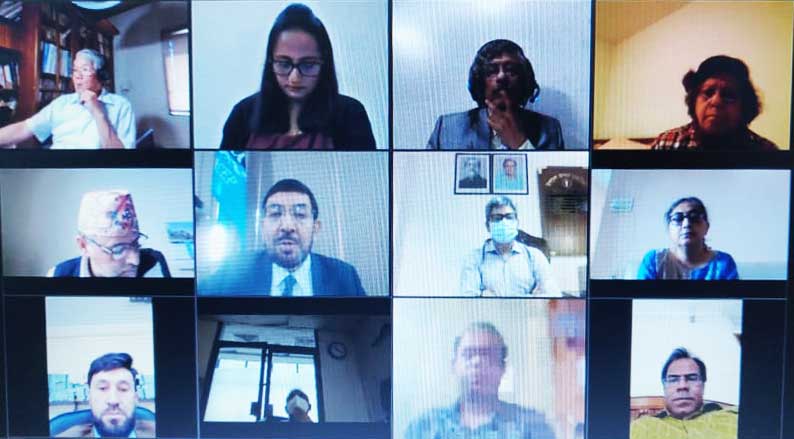 South Asia Co-operative Environment Programme (SACEP), in collaboration with IGES Centre Collaborating with UNEP on Environmental Technologies (CCET) and International Society of Waste Management, Air and Water (ISWMAW) organized a webinar on 2nd July 2020 to discuss various issues related to the protection of people and the environment from the effects of COVID-19.
The webinar titled "Waste Management in Post COVID 19 Scenario in South Asian Countries" was attended by participants from 24 countries.
Director General of SACEP Dr. Abas Basir welcomed participants and said that an alarming increase in plastic waste seen during the pandemic and the safe handling and final disposal of this waste is a vital element in an effective emergency response. He added tha SACEP is supporting different aspects of waste management, and now is working with its international partners to develop guidelines on Covid 19 waste management.
During the webinar Government officials representing SACEP member countries Afghanistan, Bangladesh, Bhutan, India, Nepal, Pakistan and Sri Lanka presented their country's present situations and actions taken so far on post COVID - 19 waste management. This was followed by a panel discussion where experts from International organizations and SACEP member countries discussed key lessons learnt from COVID-19 waste management based on their experiences in different fields.